IT that works for you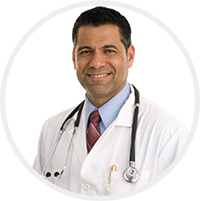 Originating in 2004, Medical Computer Networks (MC-Networks) is a complete technology solutions provider for the Healthcare Industry in West Palm Beach, Palm Beach, Jupiter, and throughout South Florida.  We are 100% committed to making sure business owners have the most reliable and professional IT service. Our team of experienced engineers will solve your IT nightmares once and for all.
Here's why so many medical practices depend on MC-Networks for complete IT services and support:
REASON 1 – We Guarantee a Network Up-time Upwards of 99.9%
REASON 2 – We Focus Exclusively on Supporting Healthcare Facilities and Medical Practices
REASON 3 – We Are HIPAA Certified Healthcare IT Experts
REASON 4 – We'll Respond in a Hurry- Guaranteed!
REASON 5 – We Guarantee 100% Satisfaction
REASON 6 – We Have a Dynamic Team of Computer Engineers
REASON 7 – We Provide Progressive IT Products and Services
REASON 8 – We Offer the Highest Value and Work in Line with your Business Goals
Our custom service packages deliver what you need and want without overstepping the boundaries of your IT budget. From Cloud Services, Managed IT Services, Network Support, IT Consulting and Data Backup and Recovery, MC-Networks is Your Business's IT Partner.